New BMX. Time for some fun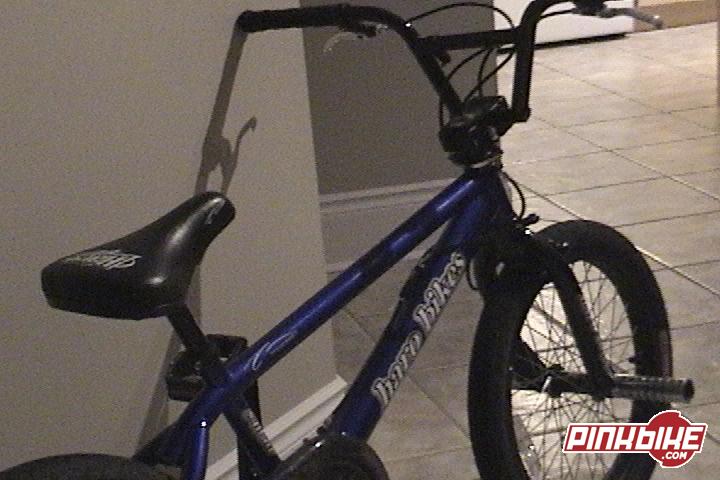 So I recently bought a new BMX from the local buysell.com website ( old bargain finder ) and I got quite the deal. The ad said haro dave mirra $300 so I called the number.
The guy tells me the bike is a 2000/2001 as I figured it would be by the ad. Anyway, it turns out the bike is a 2003 Dave Mirra Haro 540 Air. Not a bad pickup considering what the ad said. =)
I am quite proud of my purchase.
Anyway onto the real goodies...I landed my first trick today and I have to say...it felt good! It's hard to balance those bikes sometimes and it can be hard when you fail over and over, but you have to keep trying.
Oh.....the trick was some sort of stall...I found this quiet little area parking lot with some high curbs and I b-hopped the front tire onto the curb, planted the back peg and stalled it....Let go of the handlebars...one time I even let go of pedals and had my feet in the air.
Not quite as cool as that guy though..